Let us not tire of preaching love: it is the force that will overcome the world. Let us not tire of preaching love.
Though we see that waves of violence succeed in drowning the fire of Christian love, love must win out; it is the only thing that can.
—Archbishop Oscar Romero, July 23, 1978

---
$35 Annual membership is $35.00, $10.00 for low-income subscription. If you wish, you may send us your donation the old-fashioned way, and send us a check (Quelle Idée!) to: EPI/CALC, P. O. Box 9334, Berkeley, California. 94709


Our next Living Graveyard will be on Monday the 18th of March.

"We who believe in freedom shall not rest. We who believe in justice shall not rest until it's won"



Our
Good Friday Interfaith Service
, where we gather at the Lawrence Livermore Lab in prayer and song and dance in Witness to the existential threat it poses to us and our mother, Earth, will be on
April 19
.
Save the date!!
Look to this space for information as it develops. For questions or information you may contact Carolyn Scarr at
epicalc@gmail.com
; or telephone us at: (510) 990-0374.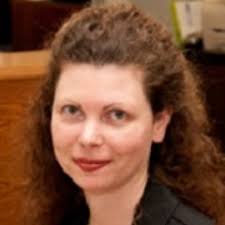 Russia and the West: \

What's True, exaggerated and False?
As the new Cold War heats up,
East Bay Peace Action and Ecumenical Peace Institute
invite you to hear Natylie Baldwin speak on her firsthand observations and research in Russia and Crimea.
Sunday, March 31 2:00 at the wheelchair accessible
Edith Stone Room, Albany Library,






A must-read:
Time to break the silence on Palestine
, by Michelle Alexander. There has been
a sea-change at the New York Times, and Ms. Alexander is a significant bellwether.
To learn more, read here:
Israel just 'lost Cronkite' — the struggle for Palestinian rights at
the New York Times
.
For Dr. Martin Luther King
on his Birthday

"I have labored in vain

I have spent my strength

for nothing and vanity"

Isaiah 49:4

He is dead

who led us in the ways

that make for peace ––

the turbulent roads of nonviolence.

And we would not go

not all the way;

we lost the hope that justice

could be reached by ways of peace.


Yet still he lives

in the dream rising again

that if, like him, we will,

God works through us.




"I will give you as a light

to the nations,

that my salvation may reach

to the ends of the earth"

Isaiah 49:6



Carolyn S. Scarr

January, 1987