The first of our two videos of our Fall Dinner program, "Focus on the Pacific—Pacific Pivot and the TPP (Trans Pacific 'Partnership'), What are they and what shall we do about them?" has been uploaded. Click here (details.)
---
The vigil in front of the Oakland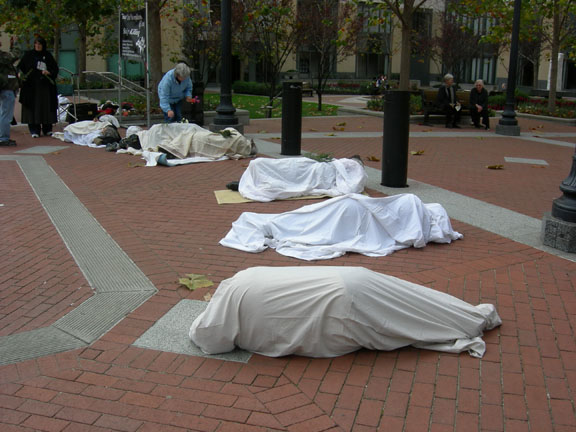 Federal Building is now just once a month, along with the Living Graveyard, on the 3rd Monday. Please join us!
---
Carolyn writes:
"Dear friends,
Below please find the resolution being brought before the Berkeley City Council to be voted upon on 12/03/13
In EPI's program on the Pacific Pivot and the TPP, I learned a great deal about U.S. relations with Korea and about Jeju Island in particular.
I hope you can put some time into getting this resolution passed.
Please contact your city council member and ask for their support.
And if you can attend the meeting of 12/3 it would be good.
If you have connections with Linda Maio, Darryl Moore or Max Anderson, that would be particularly helpful.
And the mayor of course.
Council email addresses are:
---
EPI's phone number has changed to:
(510) 990-0374 or 510.99.00.EPI
---
Before I archive the webpage on Mother Agnes–Mariam Of the Cross, here it is: MAM
---
"Focus on the Pacific—Pacific Pivot and the TPP (Trans Pacific "Partnership"), What are they and what shall we do about them?"
Guest speakers Victor Menotti & Christine Hong
Mr. Menotti and Ms. Hong addressed the planned economic "trade deals" being pushed through Congress and the expansion of the U.S. military into many countries bordering the Pacific Ocean –– particularly on the island Jeju and the community resistance there to a major U.S. military base promoted by the South Korean government.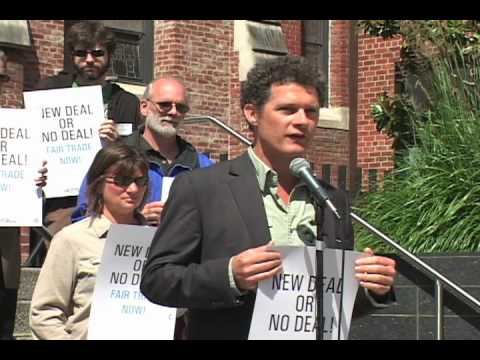 Part I: Victor Menotti of International Forum on Globalization speaks on the TPP and its impact and the context of past struggles against "trade" pacts. Video.

Part II & III: Professor Christine Hong, who works with the National Campaign to End the Korean War, speaks on the history of U.S./Korean relations.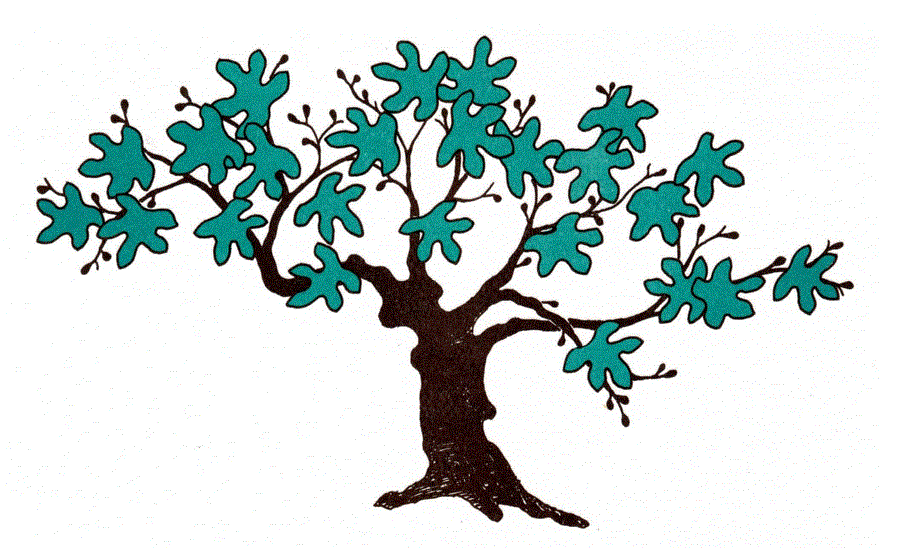 Ecumenical Peace Institute/Clergy and Laity Concerned is an interfaith organization originally founded to raise the voice of the faith community in opposing the Vietnam War. We continue to work to oppose "the giant triplets of racism, materialism and militarism,"* the foundation upon which empire is built.
* Dr. Martin Luther King, Jr. 1967
Victor Menotti was International Forum on Globalization's first employee upon its founding in 1994 and in 2009 became its Executive Director. Victor has written and spoken extensively about the impact of globalization on ecosystems, and he has helped build international networks among the traditional farming, forest, fishing, and indigenous communities whose survival depends on them. See www.ifg.org/*victor for his writings and other work.
Christine Hong is an Executive Board Member of the Korea Policy Institute and is Assistant Professor of Literature at UC Santa Cruz. She is a member of the coordinating committee of the National Campaign to End the Korean War, the steering committee of the Alliance of Scholars Concerned about Korea, and the Working Group on Peace and Demilitarization in Asia and the Pacific. Professor Hong's current book project is "Blurring the Color Line: Racial Fictions, Militarized Humanity, and the Pax Americana in the Pacific Rim."
Both were speakers at the recent Moana Nui 2013 Conference in Berkeley.
---
For information and the dramatic story of Jeju Island, and why it is crucial to support their struggle, please visit: http://savejejunow.org/
---
Benjamin Monnet (France)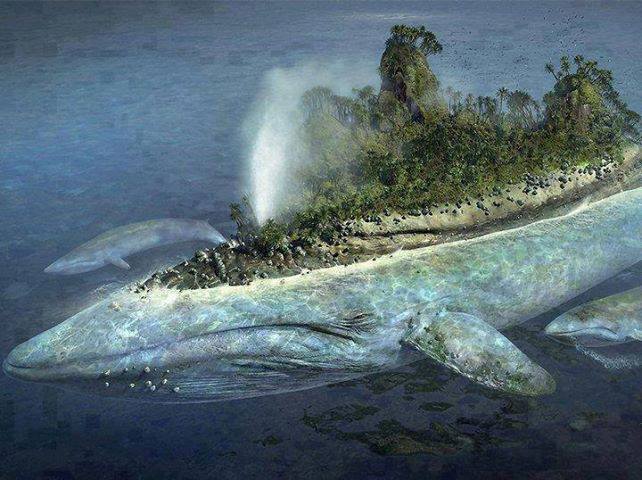 With you in spirit A picture of solidarity for the Peace March. A message of harmony between mineral, vegetal and animal, are humans catching it?
Gangjeong villagers,
Walk, Walk,
My dear Friends,
Be Brave,
Gangjeong villagers,
Be fearless,
Connection with Gureombi must remain alive.
With the truth on its back,
Carrying justice for Gangjeong,
May this whale travel for long,
Until the advent of loving kindness.
Someday they'll have to accept,
that our struggle is right and just.
Simply, they'll have to face,
With wide open senses.
While my heart is at your side,
Often my tears flow in front of your devotion.
I pray for you.
I feel you.
I miss you.
I am with you.
I love you.
Benjari
---
What U.S. Military learned in Viet Nam

Read about the 2013 Hiroshima / Nagasaki event on the Tri-Valley CARES website, where there are great photos and videos, and on their Citizen's Watch webpage.
Daniel sang a song he composed last Good Friday, called, "It Is Healing that I Seek". You may download it as a PDF document and share: It Is Healing That I Seek

"The Strangers", a poem by Carolyn Scarr

Follow the saga of Nell Myhand's struggle with Freddie Mac: www.NellMyhand.net

Our 2012 Ecumenical Peace Institute Autumn Gathering, "People, Land and Justice The Community Challenge to Protect Public Land" was fabulous! And it was all recorded by Tony Scarr on his new digital machine. We hope to make it available in mp3 form so that those who missed it can listen to the wonderful and informative talks, and those who were there can re-visit it.
Thanks to our presenters, Gray Brechin, Patricia St. Onge & Pennie Opal Plant, and to all who worked to hard to make it a success, and to those who attended, making all our work worthwhile!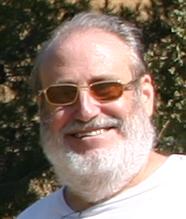 Hi, my name is Daniel, and I've been the webscribe for EPI/CALC for years.
You all know of our ongoing, weekly vigil in front of the Oakland Federal Building, our monthly "Living Graveyard", when we read the names of the dead — American soldiers and Iraqi civilians, and our regular response to critical developments, such as the Israeli attacks on Gaza.
But this is a quiet time for large events, like our annual Good Friday Interfaith Service and Fall Dinner.
It is time, perhaps, to reflect. and focus on the mission of Ecumenical Peace Institute. Everyone on our e-mail list has received Carolyn's letter, but I believe it bears repeating, and posting here. EPI/CALC is a great and powerful institution. But let us also remember that it exists because of the faithful supporters who help those whose activism is constant.
Dear friends,
At this holiday time, I have decided to contribute to the mass of emails asking for donations to worthy causes.
As many of you know, I have been volunteering with Ecumenical Peace Institute for about thirty years. Some of you have already received EPI's year-end fund appeal letter and may have already sent your contribution. Please forgive me for this duplication.
Quoting from the letter:
The challenges we face continue to be great as we seek to end the U.S. empire and oppose the militarism and attacks on civil liberties which accompany empire. . . . Ecumenical Peace Institute was one of the dozen or more locally-based interfaith peace and justice organizations which joined with the New York group to form the national network, Clergy and Laity Concerned (CALC). During the years of the Vietnam War, CALC was a leader in tackling the "giant triplets of racism, materialism, and militarism" which Dr. King decried in his speech. EPI's Diane Thomas was instrumental in pressing CALC to maintain a continuing focus on racism as a major factor.

At the conclusion of the Vietnam War, the joint EPI/AFSC task force on Indo-China determined to help our constituents in the congregations recognize the continuing reality of empire. Out of this decision grew the Politics of Food study series which we hoped would lead our communities to discover why people were hungry around the world: colonialism, neo-colonial economic relationships upheld by militarism.

In the decades following Dr. King's seminal speech [Beyond Vietnam], EPI has worked to oppose attacks on Central America, apartheid in South Africa, assaults on democracy in Haiti, sanctions and wars in the Middle East, and the expanding weaponry developed at home and deployed around the world.

Both of our major events in 2012 were inspired by the Occupy movement.

Occupy Good Friday Proclaim Good News to the Poor! We heard from Rev. Nichola Torbett, a member of Interfaith Tent @ Oakland, who preached on the theme that it was easier for a camel to pass through the eye of a needle than for a rich man to enter the kingdom of God. Noted liturgical dance teacher Carla DeSola led dance based on "The Spirit of the Lord" from Luke and Isaiah. On route to the gates, we observed the Stations of Homelessness, in our own country and around the world. In front of the gates we sang and danced to "Last Night I had the Strangest Dream."

People, Land and Justice: The Community Challenge to Protect Public Land was the theme at our Autumn Gathering this October. Pat St. Onge laid the foundation from the viewpoint of Native American people's relationship to the land. Pennie Opal Plant presented historical background underlying current struggles between U.C. Berkeley and local urban farmers over the disputed Gill Tract land in Albany. U.C. professor and writer Gray Brechin spoke on the historical concept of "the commons," the dispute over the sale of our Post Office buildings and the privatization of lands held in public trust.

As often as we can manage, EPI publishes Planted by the Waters wherein readers will find challenging analytical articles on the issues of peace and justice still facing us. We continue to coordinate the peace vigil held each Monday noon at the Oakland Federal Building. We also hold there the monthly Living Graveyard in which we mourn the dead of the ongoing wars which the U.S. wages in the countries of western Asia and North Africa.

. . . We urge you to be generous in your support of EPI as we seek to continue in the path illuminated by the words of Dr. Martin Luther King:

We must move past indecision to action. We must find new ways to speak for peace in Vietnam and justice throughout the developing world –– a world that borders on our doors. If we do not act we shall surely be dragged down the long dark and shameful corridors of time reserved for those who possess power without compassion, might without morality, and strength without sight.

Now let us begin. Now let us rededicate ourselves to the long and bitter –– but beautiful –– struggle for a new world.
I will conclude this email request by saying that you can make your tax-deductible contribution by sending a check made out to:
EPI, Post Office Box 9334, Berkeley, California 94709.
Or, for your convenience, here is our Donation button:
And I offer the poem below as a little present.
In the hope of peace,
Carolyn Scarr
Dec. 11, 2012
The Strangers
No one knows why they came
to this town
in the middle of winter,
he an out-of-work builder
she large with pregnancy.
But here they are
with the clothes on their backs
two blankets
between themselves and the concrete
and the rain descending.
Here they are.
And somehow
she delivers her child
with no woman beside her
assisted by her husband only.
Here they are
the three of them
sheltered in a doorway
wrapped in their blankets
as morning comes.
Copyright © 2000, Carolyn S. Scarr