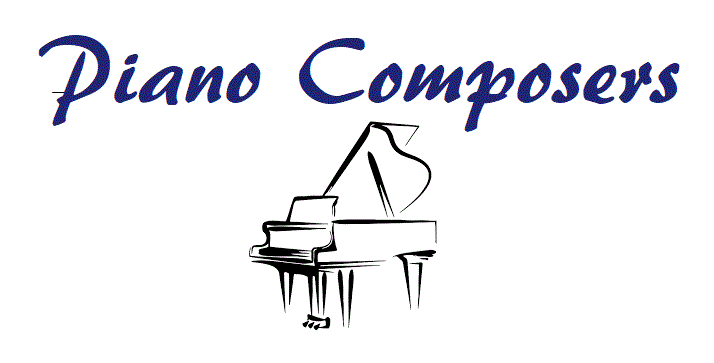 Autumn Celebration of the Arts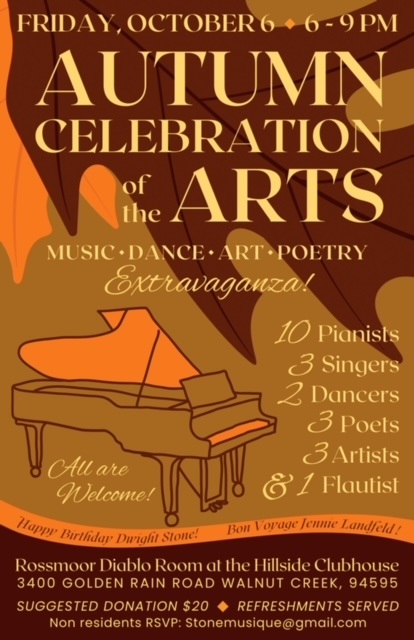 (Click on image to download)

Music, Dance, Art, Poetry — Multi-Arts Extravaganza
Featuring … Ten Piano Players, Three Singers, Two Dancers,
Three Poets, Three Artists, and One Flautist


Friday, October 6th - 6 to 9 pm
Rossmoor Diablo Room at the Hillside Clubhouse
3400 Golden Rain Road, Walnut Creek

For non-Rossmoor residents to RSVP is essential.

Suggested Donation $20

All are welcome

Refreshments served
HAPPY BIRTHDAY DWIGHT STONE!
FAREWELL JENNIE LANDFIELD ON YOUR WORLD TRAVELS!

The penultimate piece in the seven movement suite from Paul Hansen
,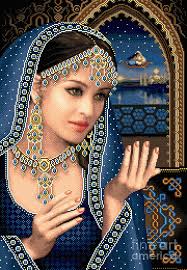 Here is another brief piece from Paul Hansen
,
the fifth installment of a seven movement suite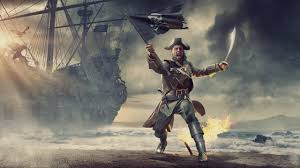 Paul Hansen
offers a little bagatelle dedicated to those who like to celebrate Halloween early … very early … .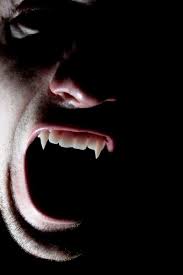 (
https://www.youtube.com/watch?v=3gTwUSl5YW
)

From Mary Fineman: "
Psalm19:15
"

Paul Hansen: "I think the Queen of Hearts was feeling a little

lonely so I wrote a companion anthem to keep her company ...


"Cheers, Paul —
Cowboy Anthem
"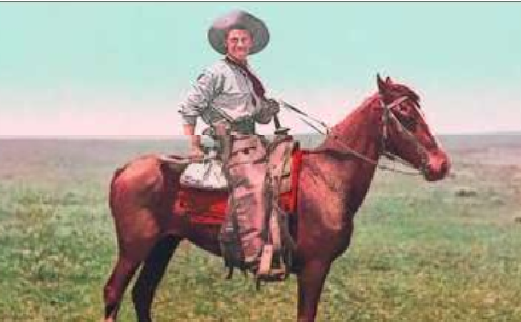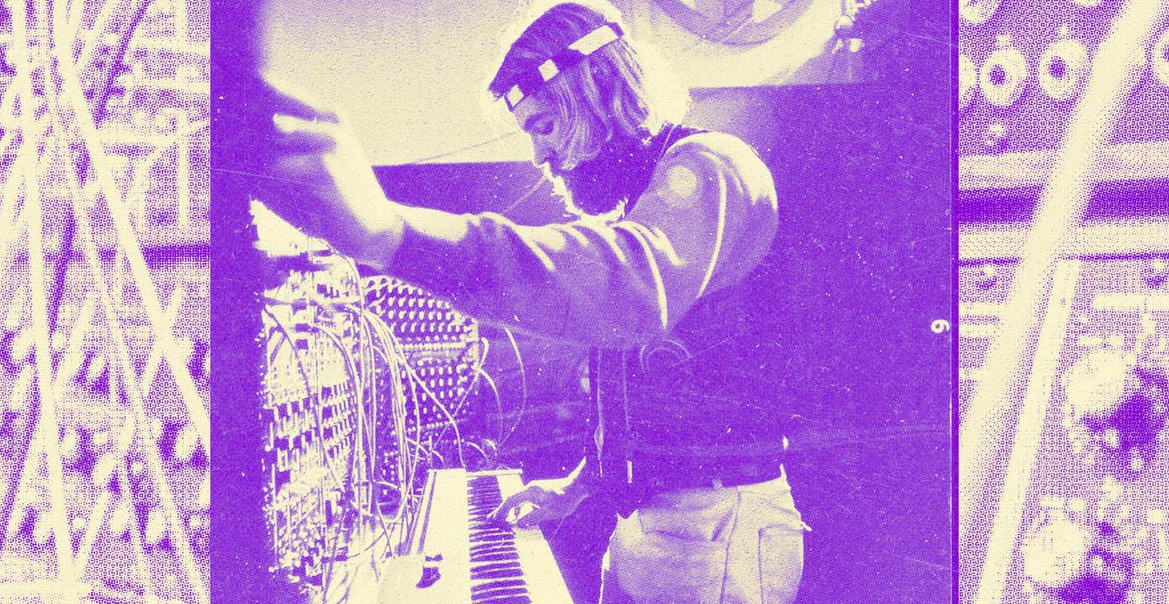 Our own Doug McKetchnie
was a pioneer in synthesizer performance,
especially on the Moog; his co tributions are historic. Read and enjoy:
How Doug McKechnie Became An Unwitting Pioneer of Electronic Music


The Queen of Hearts from the Wax Museum

A Symphonic Suite by Paul Hansen


---
Seeing outdated information? You may be viewing this page from cache!
Refresh your browser and you will view the current webpage.
If you do not know how, click
HERE
to learn.
---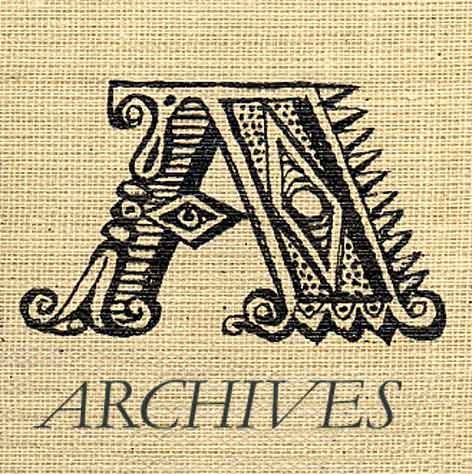 Our content is archived
, and there is interesting stuff there, so check it out!

These aren't just strange times These are awful times, beyond imagining. I can take only take so much coronacrap (cvc). How 'bout you?


As pianists, composers and arrangers, we regard masters of the crafts with deep respect and admiration. Such are two pianists/arrangers whose singular works I would like to hold up for your appreciation, enjoyment and even inspiration for the possible, the whimsical. The anti-cvc.


I thought that I had heard "Three Blind Mice." Then I discovered pianist/composer/orchestrator Stanley Black in partnership with the London Festival Orchestra. Figuring that jazz, the uniquely American musical form, is really the culmination of the art/craft of composing/performing, I went to the source and came up with Art Blakey and his Jazz Messengers. Whimsical, fanciful, if a picture is worth a thousand words, this is worth, rough estimate, .00314 GB (3,371,549.32736 bytes, to be precise)



---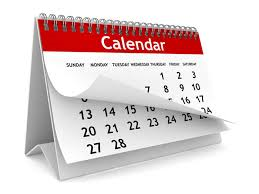 Things are quiet for now, but look to this space for future events.


Our concerts have been on hiatus for too long, due to the Bay Area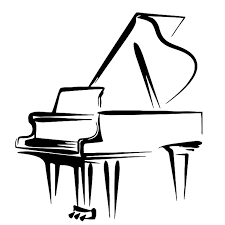 Counties Directive to limit spread of the coronavirus and the disease, COVID-19. However, they will resume. We'll let you know when the next one is scheduled. Meanwhile, please be careful, stay safe and healthy.

Composingly,
Daniel and the Piano Composers


---
Perhaps in the jungle, the quiet jungle, the lion sleeps tonight, but not our composers!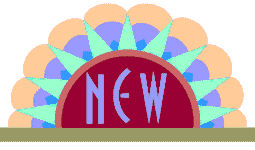 October 1, 2022, David Erskine
offers these two pieces from our September 30, 2022 concert: "
Nocturne for Judy
" and