---
HISTORY
RESTAURANT TO-GO MENU
CATERING MENU
ONLINE CATERING FORM
---
Por ordenes del gobierno de California debido a la pandemia del coronavirus, todo salón comedor de todo restaurante debe permanecer cerrado, para evitar congregración. Por lo cual, La Nueva Mecca únicamente estará sirviendo comida para llevar. Le recomendamos que haga sus pedidos por teléfono y no en persona. Nuestro horario temporal es de 10 a.m. a 10 p.m., de jueves a martes, y continuamos cerrado los miércoles. Continuaremos con nuestros servicios de catering.
Todo nuestro equipo les agradece a todos ustedes, nuestros clientes leales, el apoyo brindado a La Nueva Mecca con sus pedidos para llevar. Hoy y siempre ¡es un placer cocinar para ustedes!



Due to the government ordered closure of restaurant dining rooms in Contra Costa County during the coronavirus pandemic, the New Mecca must close our dining room to dine-in customers. However, we are still accepting orders for food to-go. We urge you to please call ahead for your to-go orders rather than walk in and place your order in person. Our temporary hours are 10 a.m. to 10 p.m., Thursday through Tuesday, and continue to be closed Wednesdays. And we will continue to cater.
Our entire team at the New Mecca thanks you for your continued support. It is always our pleasure to serve you!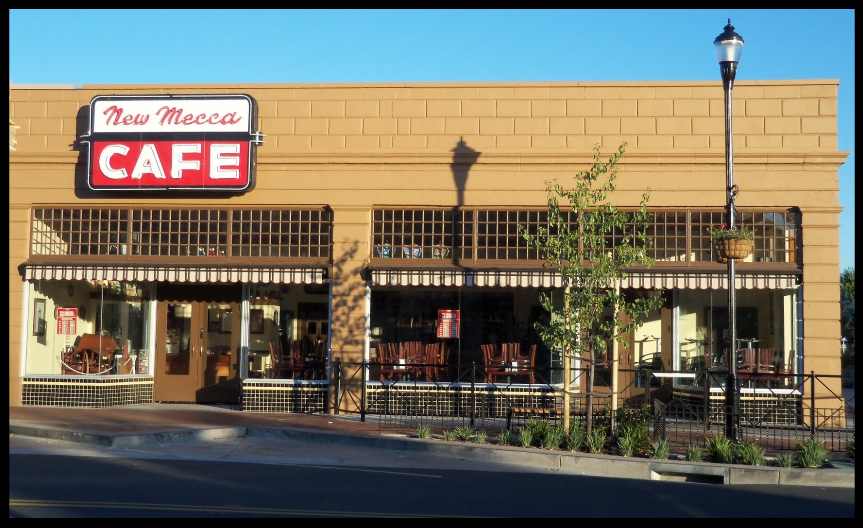 ---
We're located at: 324 Railroad Avenue, between 3rd & 4th Streets, just before the water.
Our new temporary hours are 10am – 9pm, Thursday through Tuesday. We remain CLOSED WEDNESDAYS.
Phone: (925) 432-7432 (office: 432-2607; fax: 432-2557)
---
"We cook with pride" is not just a slogan. For your health, we cook only with corn oil
(except for tamales, which a local cocinera makes for us.) ¡Buen provecho!
---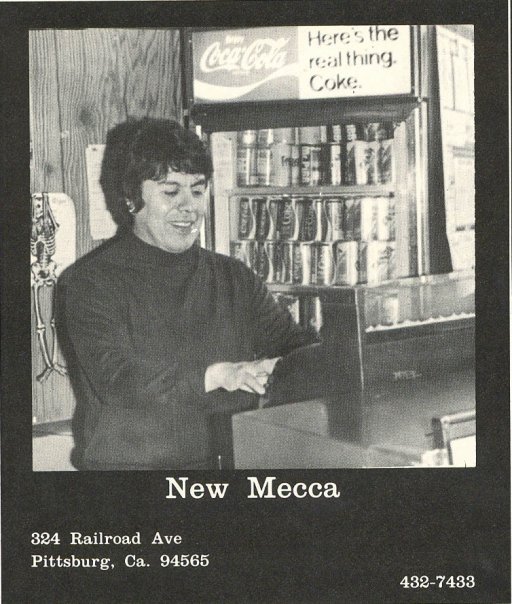 [This is Guillermo behind the cash register, 1978 (not Martin!–too much hair.)
Thanks, Pittsburg Ca, for the great Facebook Photos!]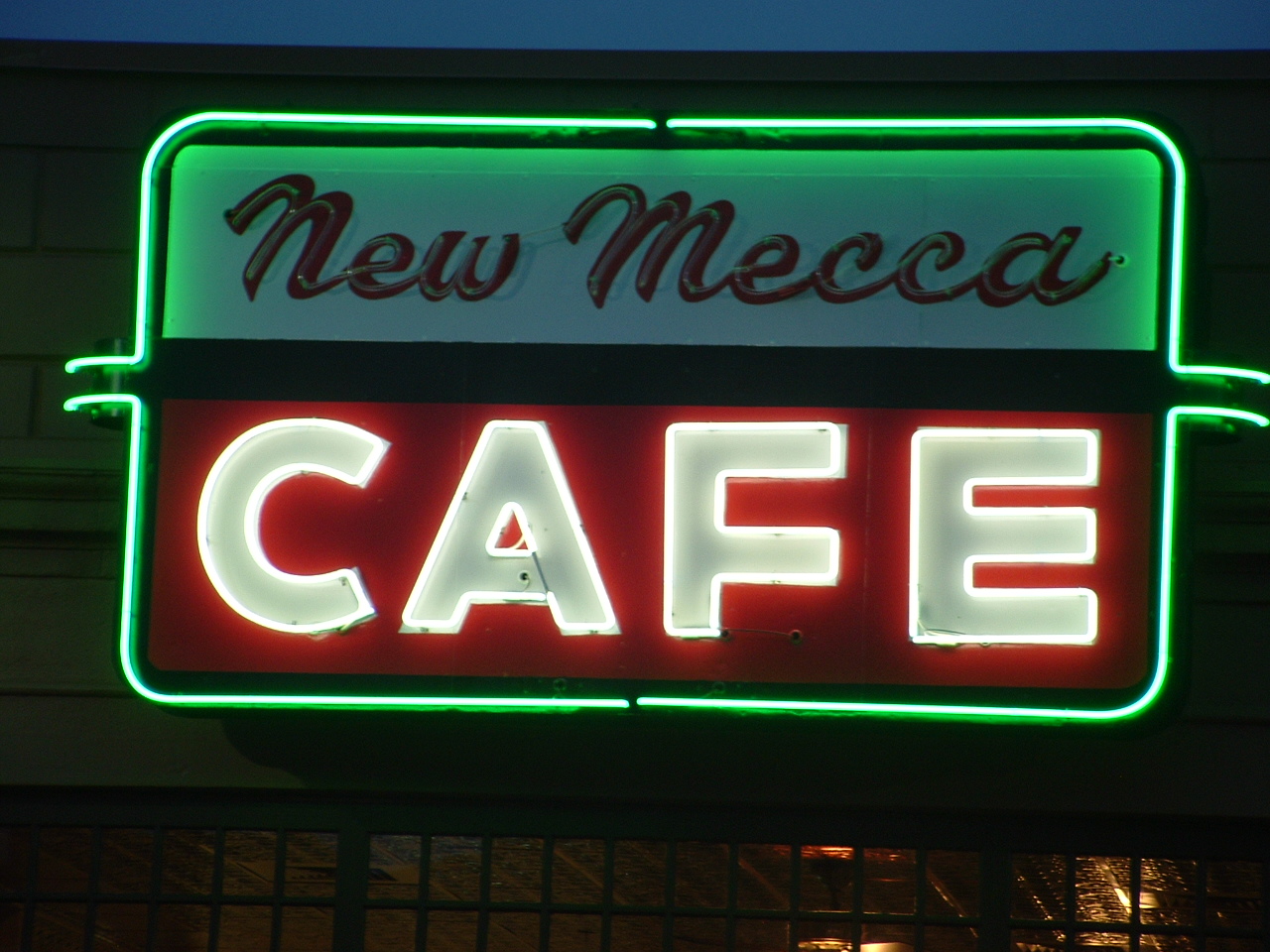 ---