It was with heavy hearts that we learned that Professor Hisham Ahmed, who had overcome so many obstacles in his life, lost his valiant battle with colon cancer on July 7th, 2019. Born blind in a tent, in Deheisheh Refugee Camp, Bethlehem, in 1963, Hisham's meticulous scholarship, generous courtesy, undaunted courage, and delightful sense of humor charmed students, and colleagues alike, and won him many friends and admirers where ever he went. Educated in the West Bank, Palestine, Hisham earned his BA degree in political science from Illinois State University and his MA and Ph.D. at UC Santa Barbara. He taught at Florida International University and the University of North Dakota, was a Fulbright Scholar in Palestine, published his book, From Religious Salvation to Political Transformation: The Rise of Hamas in Palestinian Society, was a Fellow of the Institute of Current World Affairs and taught at Bir Zeit University and other universities and colleges in Palestine.

In 2006 Dr. Ahmed arrived at St. Mary's College of California in Moraga, where he was professor of politics. At St. Mary's he also chaired the Politics Department and the Academic Senate. Always generous with his knowledge, experience, and time, Professor Ahmed authored many studies and articles, frequently granting local and international interviews and analyses focusing on the Middle East and Palestine. Hisham was active in professional organizations, and served as Vice-President of Arab-American University Graduates AAUG. He also served on the board of the Mount Diablo Peace and Justice Center. Locally, he honored Ecumenical Peace Institute (EPI-CALC) and Friends of Sabeel North America with illuminating lectures focusing on Palestine and advocating for human rights for Palestinians.
One example of Hisham's character and joyous creativity was the way he celebrated the fall of the Berlin Wall. While the other inhabitants of the camp were out celebrating, he persuaded the driver of a bulldozer to take down the wall surrounding Deheisheh Refugee Camp. Hisham rode shot-gun on the bulldozer during the demolition. When everyone returned to the camp, they were amazed to see that Hisham had provided another cause for celebration!

At Hisham's July 9th memorial at the Islamic Society of the East Bay, Professor Suzi Weissman, Hisham's good friend and colleague, shared a brief story which gives an insight into his unique and charming sense of humor. When she received Hisham's initial recommendation from UC Santa Barbara their was a note of caution, saying Prof. Ahmed was sometimes a bit reckless riding his bicycle to class. A blind man riding his bike to class! When Professor Weissman asked Dr. Ahmed how he managed to ride his bike to class, Hisham responded, "Would you like me to drive you to the airport?" Always welcoming life's many challenges, a man of superlative courage and wisdom, Hisham leaves behind his cherished wife, Amna, and his two beloved children, Noor and Ahmed, and many, many friends and admirers who have been privileged to know and love him.

---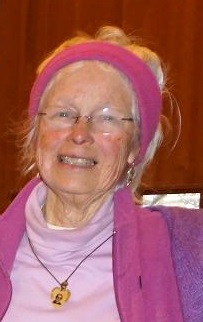 Vivian Zelaya is a life-long dedicated worker for peace and social justice. Active with Friends of
Sabeel, Women in Black, and on the Board of EPI, Vivian lives in Berkeley.