---
---
HalPresente.net
---
CLICK HERE for a User's Guide to running the HAL PA.
CLICK HERE for a downloadable User's Guide in pdf.
---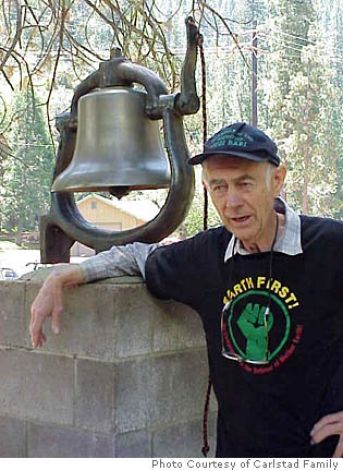 The Hal Carlstad Memorial PA (Public Address / Portable Audio / Peace Action – I prefer the last one) is always in great demand! [MORE PIX].
2013 Update, Saturday, July 20, Vallejo, California:
I am now comfortably ensconced in my Apt. #427 (like the Chevy V8) in histerical Vallejo. My cell number is still the same, (925) 439-7638, just in case anyone needs help with the system.
The Hal PA resides in the Hal Carlstad Justice Center, upstairs from the office of the Berkeley Fellowship of Unitarian Universalists, at 1606 Bonita (MAP). The office hours of the BFUU are weekday afternoons, 1–5, and the office number is (510) 275-4272. The person for scheduling is still is Cynthia Johnson (Cyn4Justice@sbcglobal.net); (510) 495-5132).
The Hal PA is more than adequate for outdoor gatherings of up to a hundred and fifty or so. It is compact and self-contained, with a hand-held wireless mic and a built-in CD player. It has two input channels and a high fidelity speaker system suitable for music. Of course, it plugs in, and will fill a moderate-size room.
Whoever will run the system should pick it up a day in advance in order to become familiar with its layout, as every system is different. And be apprised that the powered speaker weights approx. 35 lbs., must be brought downstairs and returned upstairs, and there is no elevator (sorry 'bout that.)
I am available to assist, if needed, but I do live a ways from Berkeley-Oakland, so it is best if you can take care of it. I am a professional musician, but if your budget does not allow, I would at least ask for gas money so as not to be out of pocket. You see my cell number above, and my e-mail address is below. I even have a website for sound, www.benAvramSoundDesign.com/
Remember, the Hal Memorial PA belongs to the Greater Bay Area Peace & Social, Economic and Environmental Justice Community, to be shared by all and lovingly cared for by all! But if you've ever had to rent one that is comparable you will have found it expensive. If you borrow it, please think of making a donation, as and if you are able, for its upkeep, as things do break and wear out.
For instance: Somewhere along the line the speaker and microphone stands, along with the wheeled frame, were misplaced, and were replaced. Donations should be made to Ecumenical Peace Institute (www.EPICALC.org), as it was EPI that replaced the misplaced equipment. Please be generous!

Peace out,
Daniel Zwickel ben Avrám MacJean
Daniel@PeaceHost.net
Composer & Webscribe
---
The Anchor Audio system, built in Southern California by a family owned, environmentally-conscious company, has a high fidelity speaker system, hand held wireless microphone, built-in CD player, is pole-mountable, with a soft rolling carrying case and will run for up to 10 hours on a charge (think more like 3-4 running full bore with aux equipment). With a six-year warranty, rugged Anchor PAs are the rental equipment of choice for many pro audio shops.
---