Call me a fool for trying to follow Nat King Cole, but, yes I am. You've already visited here and heard my "3 Miniatures for Megam Ashley Brown", so you can turn me off if you wish, but I just though I'd give you the option of hearing it again.
—Daniel.
I was unable to make it to Eugene for the memorial service, but here is what I would have said, and here is the song I wrote that I would have sung ... Daniel's remarks and song.
Worth's niece, Jocelyn Lieu, wrote a marvelous remembrance of Him. To read it, click: HERE.
---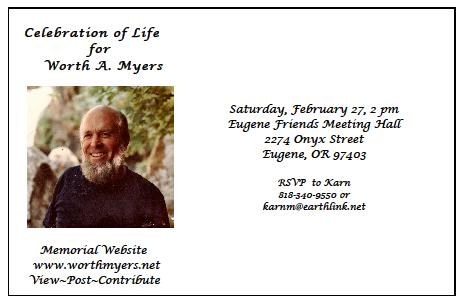 This Website was created by Daniel ben Avram @ PeaceHost.net