Do you seek community, to become connected, to give life the shape of justice in a world where the worth and dignity of every individual is respected?

Let's work to create such a community by beginning a conversation and moving into action and realization. We do not have to accept a world of alienation, where violence is expressed through racism, bullying, homophobia, misogyny and random, senseless killing. We can choose to make nonviolence the operating principle of our lives. Let us dream, and in that dreaming make it so.
Leonard Bernstein, in reponse to the death of President Kennedy, wrote, "This will be our reply to violence, to make music more beautifully, more intensely, more devotedly than ever before." Whatever your art, your craft, your creative expression, you can use it toward this end.

A dream is but reality not yet realized. Let us dream, and in that dreaming make it so.
Daniel Zwickel ben Avrám,
Daniel@Peacehost.net
---
If anyone is into serious community building, check out Sacred Fire UU. It was started by a Unitarian Universalist minister, almost unintentionally, but has sparked some serious community action. The movement is non-denominational, inclusive and welcoming of all, regardless of religious affiliation or non-affiliation or sexual or gender identification.
---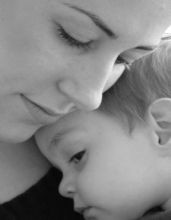 Look to this website for a new musical work, "Suite for Mother and Child", my reply to violence. Meanwhile, here are a few of my compositions. None of them will be in the work, at least in its present form, but they will give you an idea of what I do, musically.
"In the Stillness Of the Morning"





"Sing To the Heart!"





"3 Miniatures for Megan Ashley Brown"


—DZbA