We Are

---
Our 4 Unifying Principles

Where & When We Meet

Fla. Rep. Alan Grayson Speaks Truth

An Anthem?

Photos of the Usual Suspects

Action Alerts!

Links
Find us at: Facebook & Yahoo Groups

Contact us
Sing out! (PDF)
---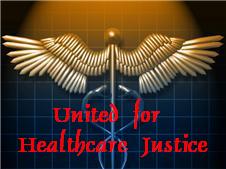 We are united in:
Healthcare being a Human Right

Healthcare not Warfare!

(While basic human needs and services go begging, the military gets a blank check.)

End health care rationing by wealth
Thank you for visiting us, and for your support for Healthcare Justice for All!
---
Cartoon de Jour: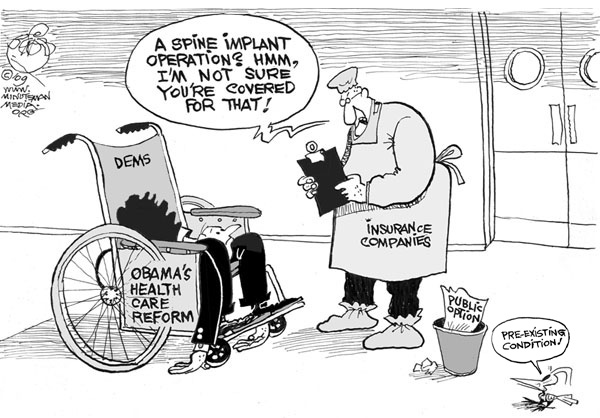 ---
---
Let's write ourselves an anthem, and here's a start:
"We Choose Life!" (PDF format)
---
Rogues Gallery
Here are a few of us in the trenches at U.S. Congressman George Miller's office, September 1st, Concord, California
[CLICK ON PHOTOS TO ENLARGE]




UFHJ & Friends at Oct 17, 09 SF Mobilization Against
War, Occupation & Injustice
[http://www.flickr.com/photos/baypointcommunity/sets/72157622483564195/]


Patients Not Profits sit-in for 'Medicare for All' SF Oct 28, 2009
[http://www.flickr.com/photos/baypointcommunity/sets/72157622559792227/]



---
---
If you believe that affordable health care for all in America is worth fighting for, then join us at United for Healthcare Justice today and your voice will be heard!
---
Wish to learn more? Follow the lynx ...

---