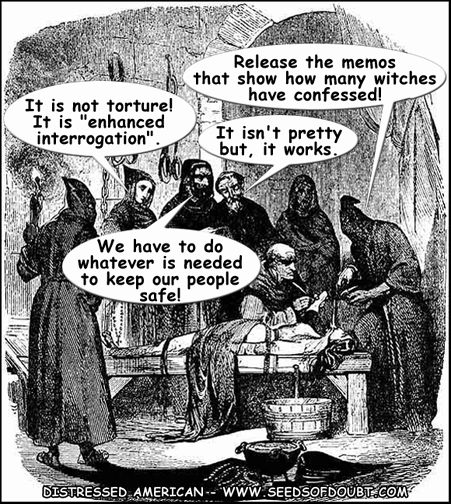 Source: www.AbolishTorture.com
---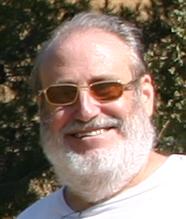 The movie, Zero Dark Thirty is is already in theaters (aotw, 12-27-2012), and will soon see nationwide release. I just skimmed the Newsweek cover article, and am already appalled. Our government has given us no evidence, save 'its word', that it really did kill Osama bin Laden. For all we know, he was already dead and was 'killed' at a politically expedient time, or is still alive in some Hotel Damascus somewhere. Do you trust the word of a government with an open policy of torture of innocent people and assassination of people they suspect may be guilty of something, collateral damage be damned? For all we know, a film glorifying torture and the CIA may be based, not on fact, but on a convenient fiction. Leni Riefenstahl is alive and well and making movies still.
A group referenced below is working to urge the Senate Intellegence Committee to release a 6,000 page report on the eficacy of torture.
Please read and act.
Shalom/salaam,
Daniel ben Avrám
---

TORTURE IS A MORAL ISSUE

Dear Friends,
The movie Zero Dark Thirty has reopened the torture debate in America. Unfortunately, accordingly to a new HuffPost/You Guv survey, nearly half of Americans now say that torture is always or sometimes justified. If our fellow Americans knew the facts about torture — that it is not only immoral and illegal, but also ineffective and possibly harmful to national security — would those numbers change?

Whom do you trust to tell the truth about torture? Hollywood? Or a 6,000 page report based on a three-year investigation into CIA interrogation practices by the Senate Intelligence Committee?

Zero Dark Thirty falsely implies that torture led to the killing of bin Laden - a portrayal that has been disputed by a bipartisan group of Senators, including Senators Feinstein and McCain. Fortunately, the Senate Intelligence Committee recently voted to adopt a 6,000 page report on the results of a three-year investigation into CIA interrogations. This report contains the real facts about torture.

The Senate Intelligence Committee needs to be persuaded to make their report public. Will you help us make that happen?

NRCAT is working ceaselessly to urge the Committee to release its report. Please do all you can to help ensure that the Senate Intelligence Committee report on CIA interrogations is made public with a generous donation to NRCAT today. Your support will help reestablish the national consensus against torture and will have an impact for years to come.

With sincere thanks for your commitment and support,
Linda Gustitus, President
Rev. Richard Killmer, Executive Director

NRCAT is a 501(c)(3) nonprofit organization dedicated to abolishing torture in U.S. policy, practice and culture. Your donation is deductible for income tax purposes to the extent allowed by law. No goods or services are received in exchange for your donations.