Entertainment group honors
Pittsburg natives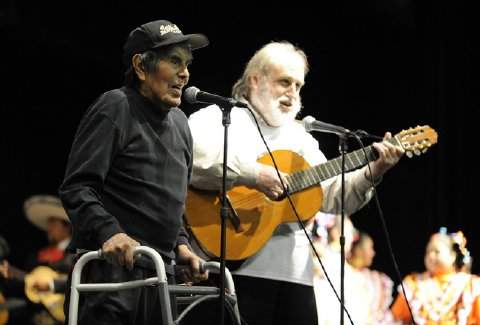 Guillermo "Bill" Muniz, of Pittsburg, sings "De Colores" with longtime friend Daniel
Zwickel, right, during the Cesar Chavez State Holiday event held at the Marion
Beede Auditorium in Antioch, Calif., on Sunday, April 1, 2012. (Jose Carlos
Fajardo/Staff)
By Trine Gallegos For the Contra Costa Times
Posted: 06/30/15, 5:32 PM PDT | Updated: on 06/30/2015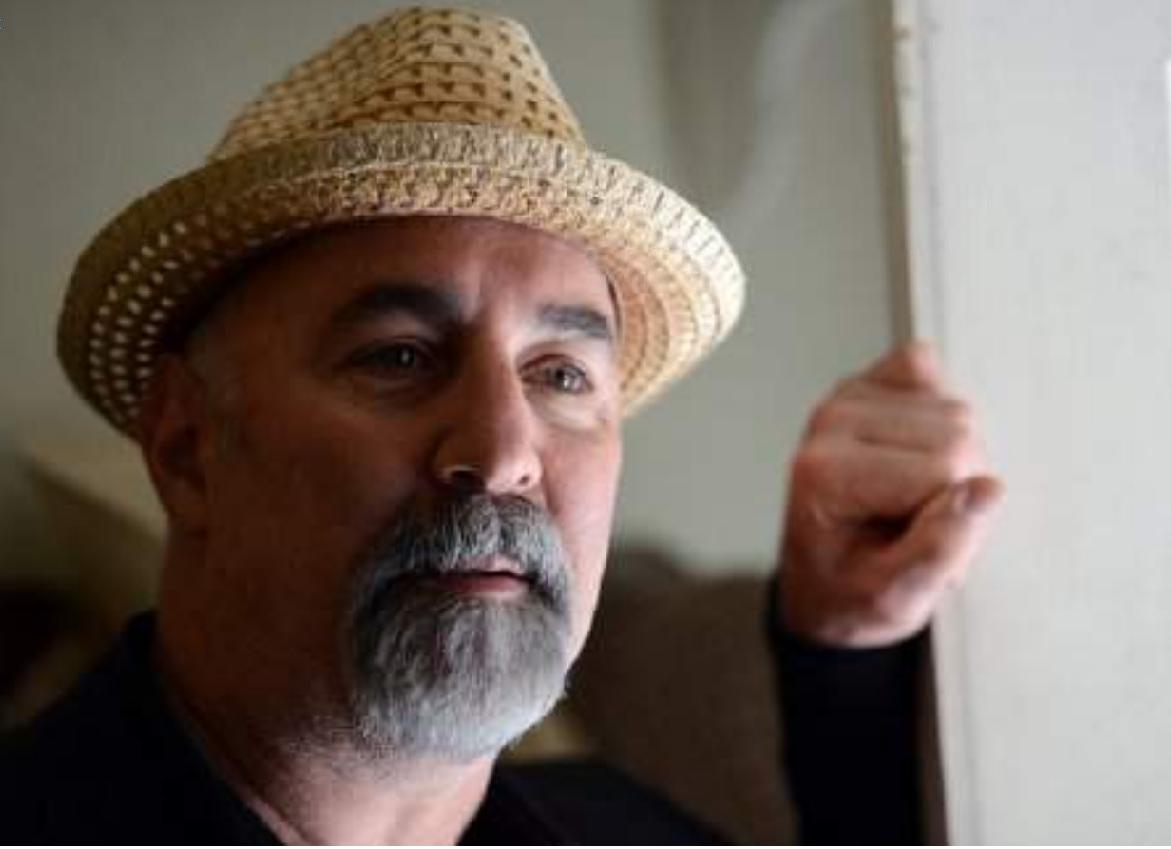 John Lopez, a Pittsburg native better known as Johnny Steele, a longtime comic and one of the three lead actors (along with fellow comics Will Durst and Larry "Bubbles" Brown) in a new documentary called "3 Still Standing," is photographed at home in Berkeley, Calif. on Tuesday, April 14, 2015. (Kristopher Skinner/Bay Area News Group)
PITTSBURG -- They've been in the spotlight countless times. But, come this fall, 18 Pittsburg natives take center stage as newly minted Pittsburg Entertainment & Arts Hall of Famers.
Inductees include James Barbagallo, a noted classical pianist, who earned the bronze medal in the 1982 Tchaikovsky International Piano Competition in Moscow; along with Pittsburg High graduate Johnny Steele, winner of the San Francisco International Comedy Competition in 1992.
The other honorees are: popular Bay Area jazz singer Faye Carol, gospel singer Barbara Jean Davis, versatile singers Nicky DePaola and Jesse DeTorres, accordion player Lou DiMaggio, California Theatre organist Tony Enea, jazz saxophonist Raymond Glasper, big-band singer Bob Grabeau, bassist-guitarist John Guerrero, all-around musician Delfo Lanzafame, gospel singer Ronald Lawson, singer-poet Guillermo Muniz, Bay Area "Queen of Gospel" Dorothy Stanton, founder of Pittsburg's first Latin big band Felix Urbina, drummer Leo Vigil, and bluesman Sam Wesley Sr.
"We are pleased to welcome this talented group into the Hall of Fame," said PEAHOF president Ralph Ramirez in a news release. "They represent the diversity of the arts that makes Pittsburg so unique."
These cultural icons are just the second group of talented folks to make the grade. The inductees will be honored on Oct. 4 at the Creative Arts Building on the Pittsburg High School campus.
Steele was thrilled about the honor but, in his classic style, joked that "I really think they missed the boat when they passed on my uncle Frank, who used to put on fake Billie Bob teeth and bug-eyed eyeglasses to amuse us at summer barbecues. Now, that was talent. (That's a) true story."
The third-generation Pittsburg native said his grandparents came to the town from Spain and Italy nearly 100 years ago. Steele, whose given surname is Lopez, attended grades K-12 in that city before attending Los Medanos and St. Mary's colleges. Steele, along with two other comedians, is the subject of the current and much-talked about "3 Still Standing" documentary.
Over the years, Steele has quipped about his hometown.
"You can't grow up in Pittsburg and not have it in your blood forever," he said.
The first induction ceremony was in 2013 when 18 talents were honored.
According to Chuck Dybdal, who does press for the PEAHOF, there is a "blue-ribbon" panel of Pittsburg artists, primarily musicians, who "meet to discuss nominees and select candidates to go on the ballot."
Some of the criteria includes recognition and honors, cultural contributions, and, naturally, a Pittsburg connection.
Included in the October event will be music, dignitaries, a scene from the Pittsburg Community Theatre, dance from Olin de Contra Costa, and a PEAHOF All-Star Band performance, which will mix honorees from 2013 and 2015.
In addition to Ralph Ramirez, the board of directors also includes Tom Lewis, Sandi Lee, Gerald Glasper, Theresa Jones, Chooch Lombardo and Tommy Nunnelly.
---
Reach Trine Gallegos at TrineG@att.net