---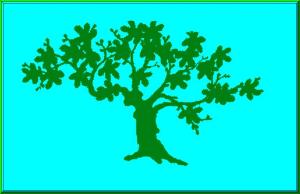 Living Graveyard and Reading of the Names,
Third Mondays, 12:00 noon to 1:00 p.m.
Living Graveyard is normally held on 3rd Mondays, 12:00 noon to 1:00.
Exceptions will be posted at the top of this page (Tuesday, the 19th for June.)
Please join us and let our congress and president-elect know that we are still working for peace. this website. And remember, rain cancels. We gather in front of the Oakland Federal Building, 1301 Clay Street, two blocks from 12th Street BART. Rain cancels!
Covered with sheets to represent the dead of the war of occupation on Iraq, people lie down on the city sidewalk in front of the Federal Building, This is legal, non-violent witness. People stop, look and think.
Participants lie at least three feet apart and do not block entry to the building.The names of some of the Californians who have died in Iraq and the names of some of the Iraqi dead will be read. People will hand out flyers, as we do each week at the Monday noon vigil.
Please bring a white sheet to cover yourself with. A pad to lie on is recommended.
Contact 510-527-8370.
sponsors include: Ecumenical Peace Institute,
Berkeley Women in Black, Women for Peace,
East Bay Coalition to Support Self-Rule for Iraqis,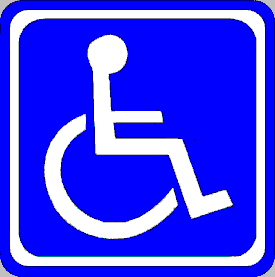 Mustardseed Affinity Group.
Wheelchair accessible.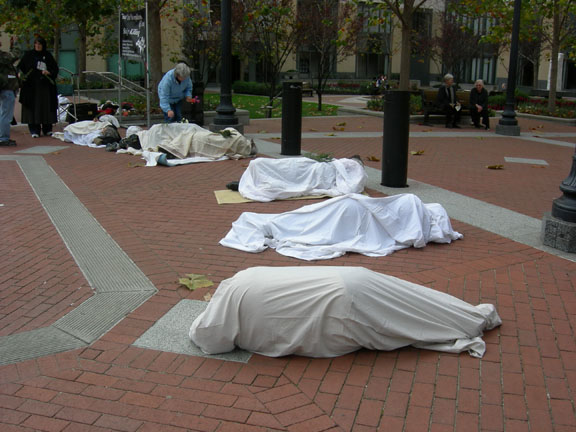 Background re the EPI-sponsored Vigil:
The only legal justification for one country to attack another is to prevent an attack so immediate that the United Nations Security Council cannot be called upon to act.
Some Historical Background:
Post WWI Iraq was ruled by a British-selected monarchy until 1958. In 1968, the Ba'ath party came to power with CIA assistance. Saddam Hussein was supported by both the U.S. and Britain until 1990, throughout the Iran-Iraq war.
In 1990 Iraq invaded Kuwait. Possibilities to negotiate a withdrawal were impeded by two false stories put out by the U.S.
Allegations that Iraq was poised to invade Saudi Arabia
The Incubator Fraud: "Nayirah" claimed that Iraqi soldiers had taken Kuwaiti babies from incubators and thrown them on the floor to die. Later it was discovered that "Nayirah" was the daughter of the Kuwaiti ambassador to the U.S.
As the U.S. moved into Iraq in 1991, Shi'ites and Kurds were encouraged to rise against the Hussein government. When they did, the U.S. military stood aside and allowed the revolt to be suppressed by the Iraqi government. United Nations sanctions, imposed in 1990 to bring about Iraq's withdrawal from Kuwait, were continued to bring about Iraq's disarmament with respect to weapons of mass destruction. On May 20, 1991, Secretary of State James Baker stated, "We are not interested in seeing a relaxation of sanctions as long as Saddam Hussein is in power." This remained the position of the U.S. through two subsequent administrations.
In January 1991, the U.S. Defense Intelligence Agency reported on the widespread epidemic conditions caused by destruction of the water system under the sanctions in place since August of 1990. This analysis proved all too correct in the ensuing years as 5000 children died each month from water borne diseases. (UN figures)
In December 1998 the UN inspectors were withdrawn by Richard Butler in anticipation of the U.S. bombing of Iraq. They were not "thrown out". Hussein did not allow the UNSCOM inspectors to return without a plan to complete inspections and end sanctions. The International Atomic Energy Agency was allowed to continue inspections regarding nuclear weapons.
The road to Gulf War II
After the attack on the World Trade Center, September 11, 2001, the Bush administration attempted to find a connection between the Islamic fundamentalists and the secular Ba'athist regime of Saddam Hussein. None was ever found.
None of the allegations of current Iraqi possession of weapons of mass destruction has been accompanied with supporting data that holds up under examination. Aluminum tubes, African uranium experts and eyewitnesses have debunked all the stories. UNSCOM inspectors found nothing to indicate a current weapons program. Independent observations of alleged sites have turned up nothing.
End the Occupation ­­ Stop the War
Stop Killing Iraqi People
Bring Our Soldiers Home Alive
All Members shall refrain in their international relations from the threat or use of force against the territorial integrity or political independence of any state ...

United Nations Charter
Article 2, Paragraph 4



---
Weekly Vigils

Wednesdays, noon in front of Boalt Hall on Bancroft Ave. on UC Berkeley campus. Teach-in against Torture.
Wednesdays, 5:00 p.m. - 6:30 p.m. Castro Valley Peace & Justice Vigils, Castro Valley Blvd. & Redwood Rd.
Wednesdays, 6:30-7:30 p.m., El Cerrito vigil for peace, 1st, 3rd, 5th Weds, Del Norte BART, 2nd & 4th Weds in front of Target sign on San Pablo Ave.
Thursdays, noon - one, San Francisco Federal Building, 450 Golden Gate, peace in Iraq, San Francisco Friends
Thursdays, 4:30 - 5:30, Five Flags Park, Foothill, Jackson & Mission, Hayward, justice for Palestinians. South Alameda County Peace and Justice (SAPJC) & Tri-City Peace and Justice (TCP)
Fridays, noon - one, Berkeley, Telegraph & Bancroft, Berkeley Women in Black
Fridays at 3pm -5pm, at Camino Alto and E. Blithdale, Mill Valley.

Fridays, from 3:30 to 4:30, corner of Tiburon Blvd. and San Rafael Avenue, Tiburon. Rain cancels.
Fridays - 4 to 5 pm, Corner of Miller Avenue and Camino Alto in Mill Valley.
Fridays, 5:30 - 7 p.m., corner of Mowry & Fremont, Fremont.
Sundays, 3:00 p.m., walk around Lake Merritt for peace. Meet at the columns at the east end of the Lake, between Grand & Lakeshore Avenues. sponsored by Lake Merritt Neighbors Organized for Peace, LMNOP
Iraq Moratorium organizes a public witness for peace on the Third Friday of each month. To find one near you, visit http://www.iraqmoratorium.com/
In Berkeley, people gather at the northwest corner of Acton & University from 2:00 p.m. to 4:00 p.m .

---