First Dispatches
---
Subject: URGENT, help Dorothy Granada in Nicaragua
Date: Sat, 25 Nov 2000 17:08:22 -0800
From: Jill Winegardner, member, Santa Cruz Support Committee
Carolyn writes:

Dear friends,

Dorothy Granada needs our help right away.

Please read and respond to the following appeal I received from one of Dorothy's friends in Santa Cruz, California. If you have any questions or want background information, write me back.

Thank you for your prompt action,
Carolyn Scarr

forwarded message

==============================

URGENT CALL TO ACTION

November 25, 2000

TO: Friends and Supporters of Dorothy Granada and the Women's Clinic of Mulukuku

FROM: Jill Winegardner, member, Santa Cruz Support Committee

Today we received word from Dorothy Granada in Nicaragua that the government of Arnoldo Aleman has ordered an investigation of the Women's Clinic in Mulukuku and Dorothy. Dorothy asks that you spread the word and mobilize your groups to send faxes to the US Ambassador in Nicaragua.

The government of Nicaragua has launched a major attack against a variety of non-governmental organizations, solidarity groups, and projects in the country. To date, more than 20 projects have been closed down, including Ayuda Obrera Suiza, the Swiss organization that supports the cooperative in Mulukuku.

The context for this action is that the Sandinistas recently won a number of municipal elections, including the mayoral seats in Managua and Matagalpa. The President, Arnoldo Aleman, has refused to honor the results of the elections in these two cities. Many banks in the country are crashing. Many people believe that Aleman is making a desperate attempt to consolidate power by creating a climate of crisis and chaos in the country so that a state of emergency can be declared. If that happens, the President can dissolve the National Assembly and cancel next November's national elections, thereby taking power for 3 years.

Dorothy is requesting that the following letter be faxed to the US Ambassador in Nicaragua as soon as possible. Please organize your groups and any other interested people, including churches, political representatives, etc. to send these urgent faxes to urge the ambassador to support the clinic and Dorothy's work there.

If possible, please send a copy of your fax by e-mail to jwinegardner@igc.org or by fax to 831-768-7004, so that we can keep track of them.

Thank you very much for your help in this time of crisis.

In solidarity,
Jill Winegardner

FAX

Oliver Garza, Ambassador
United States Embassy
Managua, Nicaragua
011-505-266-3865

Dear Ambassador Garza:

1. I am extremely concerned about recent governmental threats to the Maria Luisa Ortiz Cooperative and the Women's Health Clinic in Mulukuku, North Atlantic Autonomous Region. This Cooperative and Clinic have been serving poor campesinos for over ten years in women's health, children's nutrition, combating violence in families, public health, literacy, primary education, and reconciliation among former warring groups.

2. On November 14, 2000, the President of the Republic, Arnoldo Aleman, visited Mulukuku and publicly threatened the Cooperative and the Clinic with an investigation and, if indicated, prison terms for its members. Following the President's visit, two delegations of investigators from the Ministry of Government visited and asked questions.

3. This threat was based on misinformation given the President that the Clinic was a non-governmental organization and served only Sandinistas.

The Cooperative is not a non-governmental organization but a legal cooperative under the laws of Nicaragua. The Clinic makes no distinction as to whom it serves based on political affiliation, religious affiliation, or any other form of discrimination.

The Clinic has over 23,000 patient records and serves over 13,500 people a year. There are fewer than 6,000 registered Sandinistas in the entire municipality of 30,000 people.

4. Dorothy Granada, a nurse and U.S. citizen legally residing in Nicaragua, has for over ten years directed the health services of the Clinic. She is Clinical Instructor on the faculty of the Department of Family Medicine at the University of Texas Medical School. She now feels threatened by the government.

5. I urgently request you to intervene at the highest government levels to assure the continuance of the Cooperative and its health work as well as the personal security of Dorothy Granada and her right to continue serving the poor.

If you would like more information about the situation in Mulukuku, please call Dorothy Granada in Managua at 266-7516. If she is not there, the staff at the Managua number can reach her by radio. She will be glad to discuss the situation and answer your questions. In the U.S., please contact Jill Winegardner at 831-768-7004.

Thank you for your urgent attention to this matter so that the life-saving work of the Clinic can continue in peace.

Very truly yours,

(Name, Address, Phone, Fax)


---
Subject: Dorothy Granada KEEP ALERT
Date: Mon, 11 Dec 2000 07:36:59 -0800
From: Carolyn S. Scarr
December 8, 2000

Dear Friends and Supporters of Dorothy Granada and the Women's Clinic in Mulukuku,

I am writing to update you on the status of Dorothy and the Women's Clinic. Until today, the news was hopeful. Immigration officials had stated that Dorothy's papers were in order and she was hoping that the Clinic would re-open soon. She hoped to return to Mulukuku today, her 70th birthday.

However, this morning at 4:00 a.m., 14 armed men from the Managua police and some Immigration officials surrounded her house in Mulukuku. Fortunately Dorothy was not there. Once Dorothy got the news of this latest development, she decided not to leave Managua and she is currently in a safe place.

Actions being taken at the present:

1. A large national mobilization in support of Dorothy is underway under the direction of Dra. Vilma Nuñez of CENIDH, the national human rights commission and the Coordinadora Civil, a network of about 400 non-governmental organizations from civil society.

2. Meanwhile in Mulukuku, several thousand citizens had gathered early this morning in defense of Dorothy.

3. CENIDH and Dorothy's attorney in Managua have filed injunctions against the Chief of Police of Managua and the Chief of Immigration.

4. The Consul General, Celio Sandate, of the U.S. Embassy in Managua has guaranteed his support to Dorothy and will accompany her when she is called to the meeting with Immigration.

5. Through the efforts of supporters in the United States, Washington State Congressman, Brian Baird, has requested the intervention of the United States State Department. Rob Batchelder, of the Latin American desk of the State Department has been in contact with me, expressing his concern for Dorothy's security.

At this time, we must simply await the outcome of these actions and the meeting with Immigration.

Please know that the outpouring of faxes and letters in support of Dorothy and the Clinic has made a very significant difference. The Ambassador and the US Embassy are actively supporting Dorothy as a direct result of your actions. If you have not yet sent a fax and would like to, please do so.

We will send more information as soon as we have it. If you have questions or concerns, please contact me either by e-mail or at 831-768-7004.

Dorothy would greatly appreciate your thoughts and prayers.

For peace and justice in Mulukuku,

Jill Winegardner
Member, Santa Cruz Support Committee


---
Subject: Dorothy Granada-ACTION
Date: Mon, 11 Dec 2000 08:05:53 -0800
From: Carolyn S. Scarr
December 10, 2000

Dear Friends and Supporters of Dorothy Granada and the Women's Clinic in Mulukuku,

Dorothy needs your urgent action.

Since I last wrote, Dorothy has remained safely in hiding. Yet she is extremely concerned that efforts to deport her are continuing. If Dorothy is deported, the health clinic in Mulukuku will not likely be able to continue serving the 30,000 people in the municipality. And there are absolutely no other health services at all available to them. One of the national Nicaraguan newspapers, El Nuevo Diario, has covered the story on the front page both today and yesterday. This is a major human rights issue not only for Dorothy but for the entire municipality of Mulukuku.

Dorothy requests that all of us contact our members of Congress and ask them to intervene with the Ambassador in Nicaragua and with the U.S. State Department on her behalf. Already, Rep. Sam Farr of California and Rep. Brian Baird of Washington have taken action. Please contact your senators and representatives immediately and ask for their help.

Also, please feel free to continue to fax Ambassador Oliver Garza in Nicaragua. His fax number is 011-505-266-3865. I know that many of you have had difficulty getting your faxes through. In that case, please fax your message to me at 831-768-7004 and I will send it for you. My fax is connected to my phone, so if I am away and do not switch it over, please try again in a little while. Please notify me by e-mail of your actions so that we will have a record here of all of the actions that have been taken.

If you do not have access to a fax machine, you can e-mail your message to garzaop@amemb.org.ni. Please copy me on your e-mail.

The most important action we can take now is to contact our members of Congress.

I will send an update as soon as I have more news. Dorothy is very grateful for all of your support and prayers and sends her heartfelt thanks.

For peace with justice in Mulukuku,

Jill Winegardner
Member, Santa Cruz Friends of Dorothy Granada and the Women's Clinic in Mulukuku


---
Subject: DOROTHY GRANADA needs our help
Date: Wed, 13 Dec 2000 12:06:29 -0800

Dear friends,

Following please find the latest update on Dorothy Granada in Nicaragua and a chronology of recent events. The TO DOs paragraph includes fax number and email address for the U.S. Ambassador to Nicaragua.

You can contact Jill Winegardner directly at the From address immediately below.

I have known Dorothy Granada since the International Fast for Life in 1983. There is no one I admire more for integrity, commitment and capacity for hard work.

Some suggestions. Call the local office of your congressperson. Discribe the situation and ask for the email address of the person in the office who can work on this. Send that person all or part of this email message. For people in Barbara Lee's district, that person is Carlos Gonzalez and his email address is carlos.gonzalez1@mail.house.gov

Thank you
Carolyn Scarr

=======================================

December 12, 2000 Dear Friends and Supporters of Dorothy Granada and the Women's Clinic of Mulukuku:

I am writing with the latest news in Dorothy's case. Today was a roller coaster. First, we learned that the Nicaraguan government officially issued a resolution rescinding Dorothy's residence in Nicaragua and issuing an arrest warrant for her on grounds of "working against the government."

Then, this afternoon, several people from Mulukuku presented moving testimony in the National Assembly in support of Dorothy, including 5 ex-contras who testified that she saved their lives. An investigation was ordered and this will surely support Dorothy and gain us more time for mobilizing our support here.

Please read on for a day by day account of events, culminating in the latest victory today. However, Dorothy remains in hiding with an arrest warrant in place.

***TO Dos - fax #s & email adds in this paragraph

Dorothy asks that we continue our campaign here. Please continue to contact your members of Congress. Please follow up your faxes with phone calls. And please continue to fax the Ambassador in Nicaragua, Oliver Garza, at 011-505-266-3865. If you have trouble getting through, send them to me at 831-768-7004 and I will try to send them (let me know if I need to send it for you). If you do not have access to fax, e-mail the Ambassador at garzaop@amemb.org.ni. Please notify me of your actions and any results from members of Congress so I can keep track.

BACKGROUND INFORMATION & CHRONOLOGY

The following can be used in your messages to members of Congress:

We would appreciate your efforts in urging the Embassy and the US State Department to intervene on Dorothy's behalf in requesting information on the reasons for her deportation order and urge that the order be lifted, allowing Dorothy to return to work. We also hope that your message will be transmitted directly to the President of Nicaragua.

The following information is provided to give you the most recent information on the current crisis.

Dorothy Granada is a nurse from Santa Cruz who has directed a health clinic in Mulukuku, a rural community in central Nicaragua, for the past 11 years.

She recently won the International Pfeffer Peace Prize for her lifelong work for social justice and nonviolence. The health clinic in Mulukuku is the only source of health services for a population of 30,000 people and will not survive without Dorothy.

A summary of recent actions follows:

Nov. 14, 2000: Nicaraguan President Arnoldo Aleman went to Mulukuku to inaugurate a housing program. There, he heard about the Maria Luisa Ortiz Women's Cooperative and the Women's Clinic, which is one of the programs of the Cooperative. Aleman was told that the health clinic serves only members of the Sandinista Party, a completely false charge. In fact, the clinic has 23,000 patient records; there are 6,000 registered Sandinistas in the area and a population of 30,000 in the municipality.

President Aleman publicly promised to investigate the Coop and clinic and imprison the Coop leaders if necessary.

Nov. 16, 2000: Representatives from the Ministry of "Gobernacion" (Interior) from Managua arrived in Mulukuku and asked to see the Cooperative's papers. They were "investigating" and expressed interest in who finances the Coop programs and the Clinic.

Nov. 17, 2000: More Ministry of Gobernacion representatives and Immigration officials arrived in Mulukuku on a "routine" inspection and ask to see Dorothy's papers. The Immigration official gave Dorothy a document verifying that her papers were in order.

Nov 17, 2000: Ayuda Obrera Suisa (AOS) - a Swiss NGO and the major funder of Coop programs, with the exception of the Clinic, was closed by the Ministry of Gobernacion.

Nov. 20, 2000: Citizens of Mulukuku came to Managua to denounce the closing of AOS, which in effect has paralyzed all AOS funded Coop programs. The Women's Clinic also closed in solidarity with the other Coop programs. Only a skeleton crew remains to deal with pre-scheduled cancer patients.

Nov. 28, 2000: The US Embassy began to be bombarded with Faxes in support of Dorothy from supporters in the United States. The Embassy involved the Agency for International Development (AID) to investigate the situation. They offered their full support to Dorothy Granada.

Nov. 30, 2000: Dorothy agreed to come to Managua and meet with the Embassy. The Head of Immigration was forced to respond to the Supreme Court and signed a declaration that the Immigration had nothing against Dorothy, and he had no idea where she gets the idea that she is being harassed.

Dec. 1, 2000: Dorothy went to the Embassy. They promised their full support and said they were overwhelmed with the number of faxes, at this point about 150.

Dec. 4, 2000: Dorothy went to USAID. AID stated that they have investigated Dorothy and the Clinic and believe they are doing wonderful work.

Dec. 7, 2000: Dorothy was scheduled to go back to Mulukuku, but was delayed in her departure so decided to spend the night in Managua and get an early start on Friday, Dec. 8 - Dorothy's 70th birthday.

Dec. 8, 2000: At 5:00 a.m., as Dorothy was getting ready to leave, she had a radio call from Mulukuku saying that at 4:00 a.m. 14 armed policemen and some Immigration officials surrounded Dorothy's house and yelled for her to come out. When they realized she wasn't there, they went to the home of her supporters and that is when radio communication was made. Dorothy decided not to return to Mulukuku. She communicated with the US General Consul, Celio Sandate, who offered his support.

Dec. 9, 2000: The first of several articles on Dorothy Granada and her predicament appeared in national newspapers El Nuevo Diario and La Prensa. These articles can be found on www.elnuevodiario.com.ni (front page Dec. 9, 10, 11, 12) and www.laprensa.com.ni or from Jill Winegardner at (831) 768-7004 or by email at jwinegardner@igc.org. Dorothy consulted with key Nicaraguans including Vilma Nunez, head of the human rights commission CENIDH, and Ana Quiroz, head of the Coordinara Civil, a network of 400 non-governmental organizations from civil society. Dorothy's lawyers began filing injunctions.

Dec. 10, 2000: The US support team has been mobilizing support for Dorothy Granada and so far, Congressmen Sam Farr of California, Brian Baird of Washington, and Senator Max Baucus of Montana have communicated their concern to the Embassy in Managua. A call from the State Department was received regarding Dorothy's safety.

Dec. 11, 2000: Dorothy's lawyer received word that Dorothy is being deported from Nicaragua for "working against the government." The Embassy has requested information from the Ministry of the Exterior and the Ministry of Gobernacion, but has not been satisfied with the Nicaraguan government's response. The Embassy again expressed full support for Dorothy and her work.

Dec. 12, 2000: Three commissions of the National Assembly (Parliament) heard testimony from 15-20 people from Mulukuku on Dorothy's behalf. Included were 5 ex-contras who testified that she saved their lives. Afterward, the human rights commission of the National Assembly decided to hold an investigation in Mulukuku. This is a major victory for Dorothy, as an investigation will clearly show that the Clinic has served all Mulukukenos without discrimination. At the end of the testimony, two members of the Liberal party (Aleman's own party) even offered Dorothy asylum in their homes until the matter is settled.


---
Subject: UPDATE/ACTION 12/15 re Dorothy Granada
Date: Sun, 17 Dec 2000 21:05:43 -0800

December 15, 2000

Dear Friends and Supporters of Dorothy Granada and the Women's Clinic in Mulukuku,

We are writing with another update and a new request for urgent action. While calls to get Senators and Representatives directly involved remain very important, there is a whole new focus for our energies -- President Aleman himself and his government ministers, whose fax numbers and e-mails are listed below. Please flood them with faxes and e-mails over the weekend, as every day is critical now. It is possible that there will be some resolution, for better or worse, by early next week.

UPDATE:

· Dorothy is in good health and continues to be safe in hiding.
· The story is on the AP wires and came out in today's Miami Herald (This same article appeared in the San Jose Mercury News) and there is a good front page article in the Santa Cruz Sentinel

· Several members of the Senate and Congress continue to make inquiries, thanks to your good work.

· The Ambassador continues to be flooded with faxes and e-mails. This support has made a very significant difference in the Embassy's strong support of Dorothy.

· The judge in the case has ruled that the orders to rescind Dorothy's residency and deport her are illegal and that she deserves a fair hearing.

· In spite of all the public pressure on the Nicaragua government and even the legal ruling in Dorothy's behalf, President Aleman and his key ministers are maintaining their efforts against Dorothy and the Women's Clinic. The Minister of the Interior, the Minister of Health and the Minister of Labor all made public charges against Dorothy and the Clinic in recent days. They have added new charges that the Clinic performs abortions, which are illegal in Nicaragua, and that the Clinic aids an armed Sandinista splinter group. These charges are absolutely untrue.

· Hundreds of people in Mulukuku are maintaining a 24 hour vigil and dozens of patients are making trips to Managua to petition on Dorothy's behalf.

NEW REQUEST FOR URGENT ACTION

· We received a letter from Vilma Nuñez, President of CENIDH (the Nicaraguan Human Rights Commission). Dr. Nuñez stated that in spite of the recent ruling overturning the resolutions against Dorothy, she fears the government will nevertheless continue its persecution and deportation efforts. Therefore, she asks us to urgently address our concerns directly to President Aleman and other government officials, whose names, faxes and e-mails are listed below.

· We recommend the following new priorities for action:

1. Fax or e-mail letters of support for Dorothy and the Women's Clinic to the Nicaraguan officials listed below. If you speak Spanish, write them in Spanish. If not, send them in English. Faxes are best - they get more attention. But if you can't get a fax through or don't have access to fax, please e-mail.

2. Continue contacting your Senators and Representatives with the new request to directly approach the Nicaraguan government.

3. Contact your local media and direct them to the already printed stories.

For more information, refer them to us:

Jill Winegardner and Gerry Condon
Tel/fax: 831-768-7004
Tel (line often busy - it's our Internet line): 831-768-1556
E-mail: jwinegardner@igc.org

· As you can imagine, Dorothy is incurring a number of expenses in her struggle against deportation. We have received a grant from the Urgent Action Fund for some of these costs, and are extremely grateful to them. We will be sending an appeal to all of you for help in defraying these costs. That message will be sent separately with information on how to help.

We urgently request that you contact the following to express your concern and to urge the Nicaraguan government to reverse the decision to deport Dorothy and to allow the re-opening of the Health Clinic. Thank you so very much for your help in this urgent matter.

Ambassador Oliver Garza at the US Embassy
Oliver Garza, Ambassador
United States Embassy
Managua, Nicaragua
011-505-266-3865 (fax)
011-505-266-6010 (phone)
the Ambassador at email is garzaop@amemb.org.ni.

President Arnoldo Aleman
Fax: 011-505-228-7911

Ingeniero Jose Bosco Marenco Cardenal, Ministro de Gobernacion (Interior)
Fax: 011-505-222-7778
E-Mail: dmingob@alphanumeric.com.ni

Licenciada Mariangeles Castellon, Ministra de Salud (Health)
Fax: 011-505-289-7671
E-mail: vminsa@ibw.com.ni

Dr. Benjamin Perez Fonseca, Procurador de Derechos Humanos (Human Rights)
Fax: 011-505-266-4141
E-mail: procurador@pddh.org.ni
Dr. Enrique Chavarria, Presidente de la Sala Penal # del Tribunal de Apelaciones de Managua (Appellate Court)
Fax: 011-505-267-4498

Jill Winegardner and Gerry Condon
Santa Cruz Support Committee for Dorothy Granada and the Women's Clinic in Mulukuku
Tel/fax: 831-768-7004
E-mail: jwinegardner@igc.org

---
Return to the Main Page by clicking on Dot's pic below: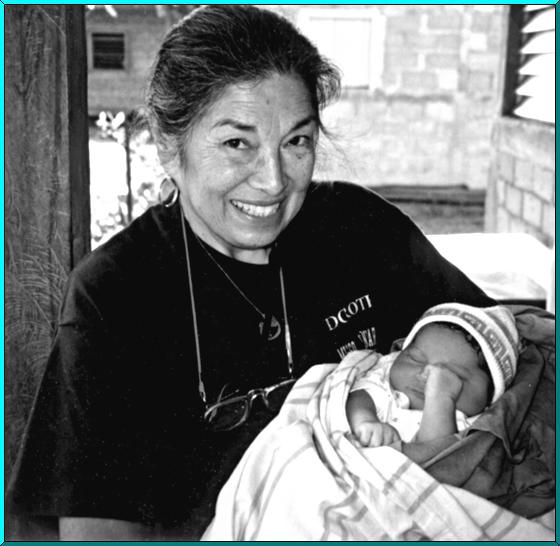 ---