---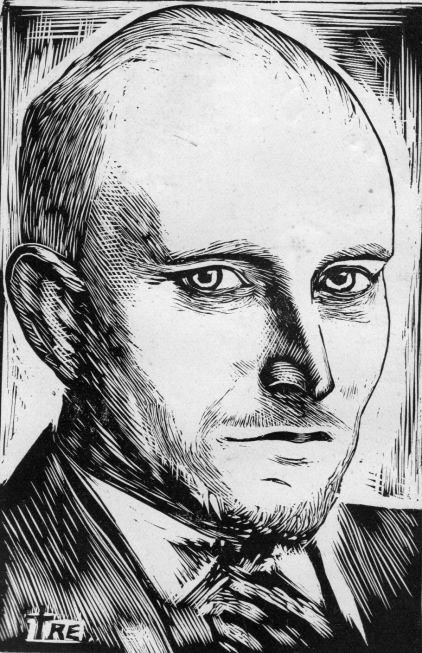 FERNAND DIVOIRE at P่re-Lachaise cemetery, September 1927: "I ask you now to listen to me, for she is about to speak. Listen. It is a letter …
You found me the other day in a moment of great weakness.
But when I read the impression I had made on you I was frightened at the thought that my words would perhaps sow discouragement in a world where there is so much need, on the contrary, of Courage and Hope.
In a moment of clear-sightedness and strength, we understand that even the worst Afflictions, Catastrophes, Horrors, are but a veil of mystery hiding other truths.
I, who by my work have always tried to preach that Joy is stronger than Sorrow; that Death is but a door that leads us to the Eternal Harmony of the Universe; that the fearsome appearances of physical suffering and matter are merely an illusion that the initiated know how to interpret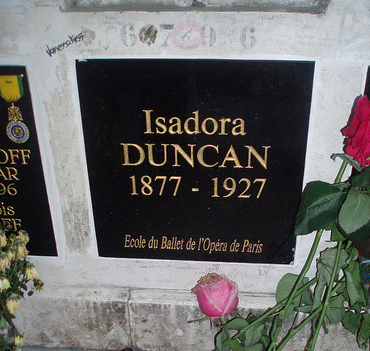 (forgive me, I cannot express myself in words, but I have often danced my Credo, and the triumphant proof was given by Beethoven in the great Hymn to Joy at the end of the Ninth Symphony), I will never forgive myself if, because of my words, repeated by you, a few souls, as sorrowful as I am, have been discouraged.
I am going at once to start work, forward, always with the voices of the unseen Angels, with Beauty, the divine Music, towards the Joy and the Light that are our final goal.
---
Fernand Devoier was a turn of the (19th/20th) century French poet who in 1909 gave the nickname "the Isadorables" to the group of six young girls who danced under the instruction of Isadora Duncan: Anna Denzler, Maria-Theresa Kruger, Irma Erich-Grimme, Elizabeth (Lisa) Milker, Margot (Gretel) Jehl, and Erica (Erika) Lohmann.