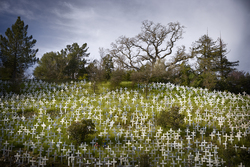 North of Hwy. 24, Lafayette, Mt. Diablo Bio-region, California
---
I've seen the Lafayette crosses. I've been working for peace and against war's madness all my adult life. But not until I heard Laura Zucker's music with Ko Blix' photo compilation did I cry my eyes out.
The clear, heartfelt earnestness of the people in the photos and the words on their signs, the posted notice of Marie Coon's death by her own hand … and then "following a leader or following a hearse" and I just lost it.
Thanks to everyone who contributed.
Mike Ferner
Veterans For Peace
---
Background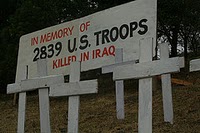 In November of 2006 residents of Lafayette, CA and neighboring towns began to put up crosses above Deer Hill Rd acoss from the Lafayette commuter rail station and Highway 24. The crosses are meant to represent and memorialize the American soldiers who have died in the ongoing Iraqi war. A large sign above the crosses displays of the number war dead. By the end of March 2008, a cross has been put up for each of the 4000 troops who have died. During its existence the memorial has rallied awareness of thecost of the Iraqi war and garnered wide media coverage. However, it has also evoked anger, contreversy, legal threats, at least two acts of vandalism and more recently, counter protests.
---
Mission Statement (from Chris Eaton's Weblog)

This video web log is a multimedia exploration of the Lafayette, CA memorial to the more than three thousand US soldiers killed in Iraq. Here we critically interogate the phenomena of anti-war activism in afluent suburbs, why it has provoked controversy and why has it received country wide media coverage. We further ask what do the efforts for and against the memorial signify for the state of American life and if the memorial suggests a shift in the cultural and demographic climate of the suburban Bay Area.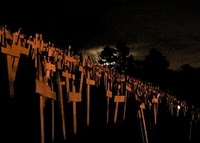 Rather than "accurately" report on the memorial project, lafayettecrosses.blogspot.com seeks to expand perspective and understanding of life in the United States. We hope that the expanded understanding encompasses the political, legal, religious, symbolic and emotional elements of American lives, their interactions and their media. Perhaps a better understanding of home will guide us towards a new path abroad. I hope this new path brings the troops home immediatley.

All of my footage (but not all of that which I link to) is under a creative commons licence. Feel free use it in whatever way, however I'd like to hear about it if you do.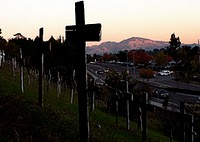 Chris was raised in Lafayette and currently lives in Oakland. He graduated from Acalanes High School in 2002 and Brown University in 2006. Chris is pursuing a career in media. His homepage is www.chriseaton.net, keeps the blog afuturedistributed.blogspot.com, and he can be contacted at christopheaton[at]gmail(dot)com
---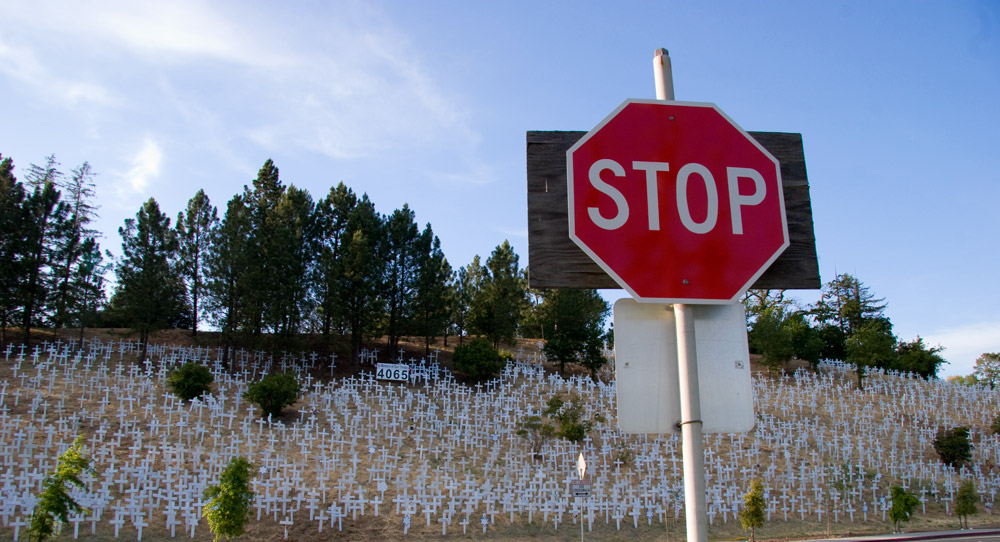 ---