---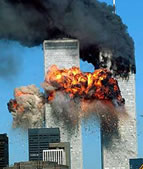 BE THE FIRST PERSON prove to my reasonable satisfaction that the United States Government (with Corporate Media as co-conspirators) didn't manage & cover-up 911. I will give you $100K.
Do you still believe the U.S. Government/Corporate Media story about 911? If you do, this should be an easy $100K. After all your beliefs are backed by the U.S. Government and promoted as true by the vast powerful corporate media. Haven't they thoroughly examined & investigated the events surrounding 911 already? They wouldn't lie would they?
I am 100% convinced that our U.S. Government managed and directed 911 in conjunction with various persons/groups outside the official government. The mainstream Corporate Media has clearly joined to cover-up the truth about 911. 911 has been used deliberately and falsely as an excuse to perpetrate countless evil acts & laws on individuals, organizations, other countries and the American people these past 6 years.
Many individuals, risking their prestigious reputations, have called for a new independent investigation of 9/11! Other individuals & organizations, sometimes at great sacrifice, have investigated 911 without the help of their government and mainstream media! I believe what they have discovered!
People demanding a real investigation as 9/11 Commission Report was a fraud!
Senior Military, Intelligence Service, Law Enforcement, and Government Officials
Pilots and Aviation Professionals
9/11 Survivors and Family Members
Artists, Entertainers, and Media Professionals
Organizations investigating and exposing the truth about 9/11
Architects and Engineers for 9/11 Truth
Media Professionals for 9/11 Truth
Medical Professionals for 9/11 Truth
Political Leaders for 9/11 Truth
Religious Leaders for 9/11 Truth
Scholars for 9/11 Truth & Justice
Scientists - Journal of 9/11 Studies
Researchers - Complete 9/11 Timeline

Some sources of facts concerning independent 9/11 investigations.
Beginners' Guide to 9/11 Truth from Journal of 9/11 Studies
A Quick Course on the shortest paths to 9/11 truth...
THE TOP 40 REASONS TO DOUBT THE OFFICIAL STORY OF SEPTEMBER 11th, 2001
The Facts Speak For Themselves
9-11 Research - An Attempt to Uncover the Truth About September 11th, 2001
International Center for 9/11 Studies
9/11 Commission -- One Year Later PDF Report of 7/05 Hearings sponsored by Rep. Cynthia McKinney
The 9/11 truth movement is a prime target for disinformation, infiltration, and other forms of sabotage
Information Warfare: Ideas as Weapons in the Era of Deception
President Bush's 9/11 Visit to Booker Elementary
Consensus 9/11 - the 9/11 Best Evidence Panel

Radio Programs on 9/11 and Related Issues
Guns & Butter investigates the relationships among capitalism, militarism and politics
Documentary Films related to 9/11
Loose Change 9/11: An American Coup - Full Length Movie
911 Truth Loose change 2nd edition 9/11 Documentary Full length
Loose Change - Final Cut 2012 (Full Length)
Improbable Collapse – Puzzling Collapse of Twin Towers and WTC Building 7
9/11 Blueprint for Truth - Full Length
9/11 The Myth and the Reality -- Dr. David Ray Griffin
9/11 In Plane Sight. Documentary. (Full episode)
Fahrenheit 911 - The full length movie-Bush cheated in the 2000 election!
The Toronto Hearings on 9/11: Uncovering Ten Years of Deception

Videos related to 9/11
9/11 Omissions and Distortions - David Ray Griffin
Nano-thermite evidence found at 9/11 WTC sites?
CIA WhistleBlower EXPOSES Everything! "Extreme Prejudice"
Peter Dale Scott -9/11, Canada, left gatekeepers & Zelikow
Ray McGovern 9/11 Commission & Cover-up
Peter Phillips Challenges the Official 911 Story
Kevin Ryan Exposes Access for Demolition Crews to WTC Buildings
Richard Gage 9/11 Explosive Evidence
Steven Jones 9/11 WTC 7 Controlled Demolition Characteristics
Paul Thompson on 9/11 Intelligence Warnings
Dr. Paul Rea on the need for a new investigation into 9/11
Barry Zwicker NORAD on 9/11: what was the U.S. military doing that day?
Webster Tarpley - Facing the Truth about 9/11
Jim Hoffman 9/11 Guilt: The Proof Is in Your Hands
Michel Chossudovsky on the 9/11 10th Anniversary
Greg Palast On 9/11 Controlled Demolition
Mysterious Deaths of 9/11 Witnesses
Tariq Ali Comments on the Death of Osama Bin Laden & US Covert War in Pakistan
Michael Parenti -- The Functions of Fascism
Robert Fisk - Ask All You Like about 911, But Just Don't Ask Why
Howard Zinn on investigating 9/11
Alex Jones 9/11 Deniers are coward

Books

The 9/11 Commission Report - Omissions and Distortions
9/11 and American Empire - Intellectuals Speak Out
Debunking 9/11 Debunking - An Answer to Popular Mechanics & Other defenders of Official Conspiracy Theory
The New Pearl Harbor Revisited: 9/11, the Cover-Up, and the Exposé video
The TerrorTimeline - year by year, day byday, minute by minute A Comprehensive Chronicle of the Road to 9/11 - and America's Response
9/11 Ten Years Later: When State Crimes Against Democracy Succeed
---
I am using this website to provide some of the questions that need to be answered. I will post for all to see all responses to my challenge. A challenge that at this time, I consider an impossible task! For my peace of mind, I hope someone can prove me wrong! No one so far has dared offer a challenge in nearly 5 years.
I have provided and will continue to update an easy to use information directory, so that you can quickly review many of the facts, research, analysis, and statements of others who were witnesses and/or investigators of the events of 911.
I hope that with the opportunity to win $100k, you will finally take the time to educate yourself & others about what really happened September 11th 2001. If you agree that our government and corporate media have lied to us, or as I believe directed the events of 911, then let me know! Let all your friends/ relatives know about this $100k reward!
If you are still not convinced, I challenge you to prove otherwise! Or just admit that you no longer believe in a compassionate America of Peace, Justice, Human Rights, and Liberty for all. That you no longer believe in a government Of the People, For the People and By the People. That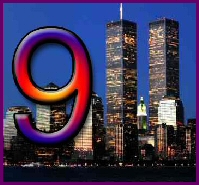 you just blindly support the terrorists & traitors running our government & corporate media!
To begin just click on: 911 Reward and locate the 911 Reward Directory.
---